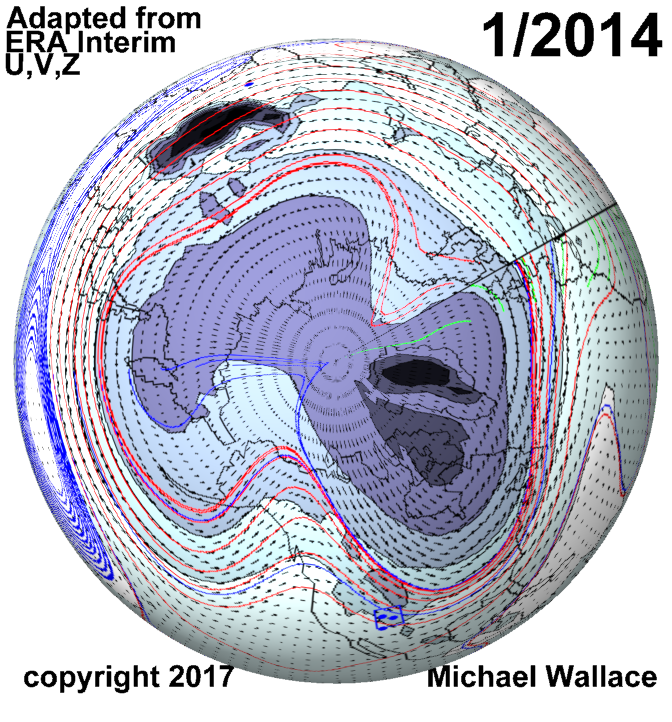 QG Winds and the Great Polar Vortex of 2014
According to NASA the polar air continuum nearly separated into two or more circulating masses in the deep winter of 2014.  This image from the source https://scijinks.gov/polar-vortex/ exemplifies.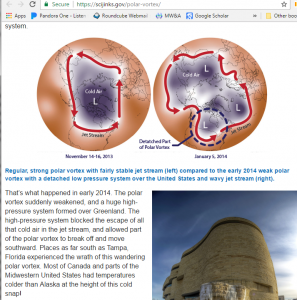 I've applied a geostrophic data coverage from the ERA Interim monthly satellite coverages of the full atmosphere for U,V (zonal and meridional winds) and Z (geopotential height) to the associated months, and have added December.
These data sets based upon straightforward calculations of quasigeostrophic (QG) transforms from the satellite data, appear consistent and may add further detail of interest.
Our QG maps are suitable for many purposes, including weather and climate investigations or simply discussions.  For a complete set of QG coverages from 1979 through 2014 consider purchasing the current volume of our StochAtlas for 59.95.

3664total visits,1visits today