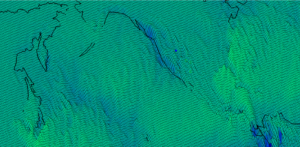 The stochATLAS is a real atlas which provides comprehensive mapping (via individual .png files as shown) of key global hydroclimatologic variables over most of the satellite era.  Readers can visit any month or year at any location within the globe through this atlas to examine the state of important full-atmosphere averaged variables over a monthly (and sometimes an annual and 5 year trailing average) time scale.
Variables which are graphed currently include horizontal velocities (resultant of zonal and meridional), temperature, Geopotential Height (Z) and Evaporation minus Precipitation, from January 1979 through December 2014.
Issued once per year, each revision is cumulative.  Each annual issue is augmented by helpful articles and annotations.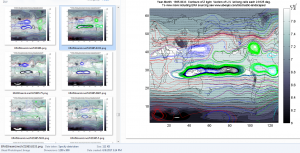 An advanced version including excel and matlab components is available, contact us for details.  That revision is a component of our own successful forecasting system and accordingly comes with a training and support license.

472total visits,4visits today