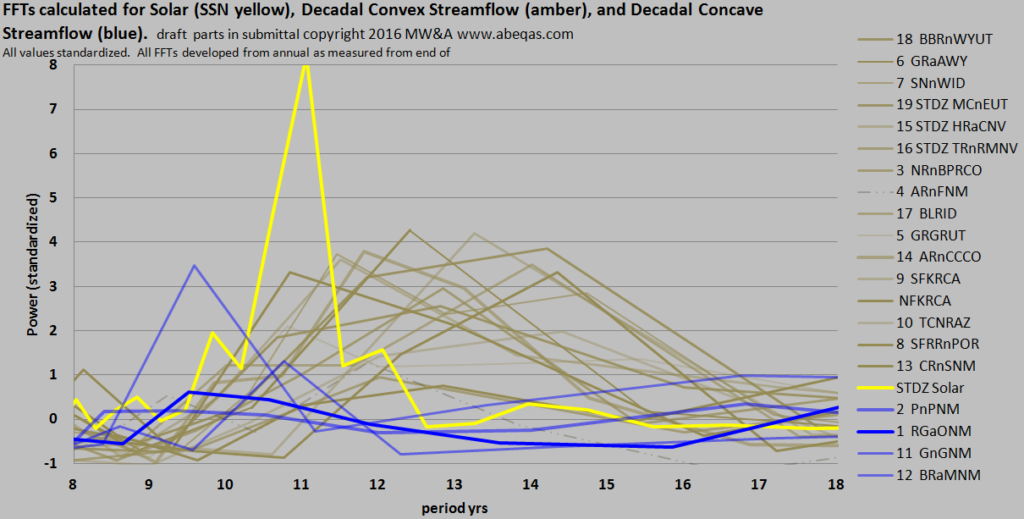 MW&A Maps Solar to Hydrology in the Western US, another Industry First.
Please note that these images are only in context of a paper in progress towards peer review submission with a colleague from a national laboratory.  No forecasts are depicted.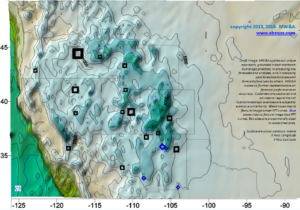 In this paper we advance our work in the solar and ocean index anchoring of the hydrology of the Western United States.  The featured image suggests the pivotal nature of decadal scale solar forcing and is adapted from our paper in progress.  The insert image above allows for mapping of the streamflow gages used to make the feature image.
Please contact MW&A to consider our service and/or teaming where better forecasting of hydologic concerns are of importance to your business or management agency.

5337total visits,1visits today