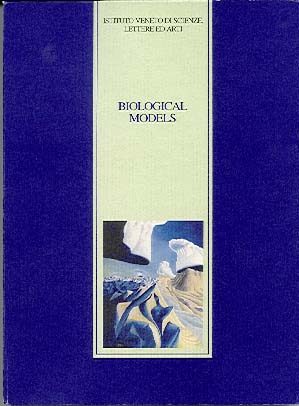 The Planetary Boundary Layer
I wasn't certain why the Istituto Veneto di Scienze Letter ed Arti paired my freely-offered pastel painting slide of The Boundary Layer, with a nicely bound book about Biological Models, in the 1990s.  We met through my sponsored attendance at a workshop they hosted on hydroclimatology and hydrometeorology.  I had long been interested in the concept of the boundary layer in our lower atmosphere.  They seemed to appreciate my inclinations in art and science and in the boundary layer, even if back then I wasn't digesting all of that (now) interesting math.
I think after years of subsequent focus, including many posts at this site, I have a greater appreciation for the roles of the sedimentological and biological in our Hydrospheric Circulation.  These connections appear to be especially true within the roughly 3 km thick atmospheric planetary boundary layer (PBL) within which most of us live.
Grazie Istituto Veneto di Scienze Letter ed Arti!
I did scratch that second image of my painting a bit but the original is intact.  I also gained some further condensed art exposure while in their city, including a nice international Bieannale.
I plan a very sciency follow up soon, which explores an apparent Coriolis swirled manifestation of the painting concept.

6155total visits,1visits today