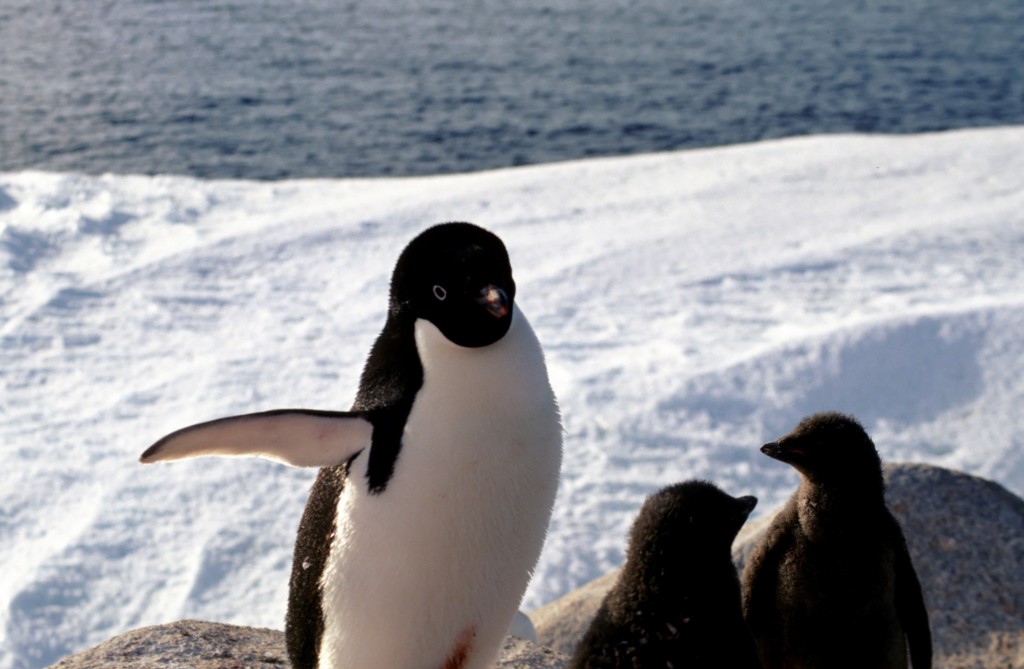 Ocean pH Meta Data Part 2.
Here is a summary areal representation of the WODC – available ocean pelagic zone pH data locations for the century of data available.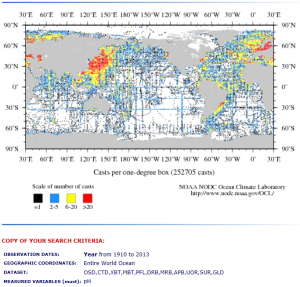 The measurements range from 1910 to 2013.
On a related theme, here is a preliminary pH History curve I produced last summer: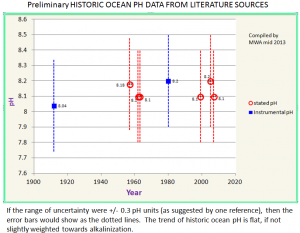 references for above.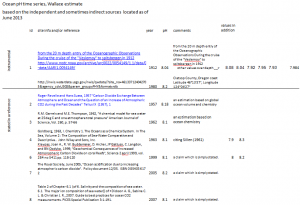 copyrights 1966 to 2014  MW&A  all rights reserved.

3987total visits,2visits today