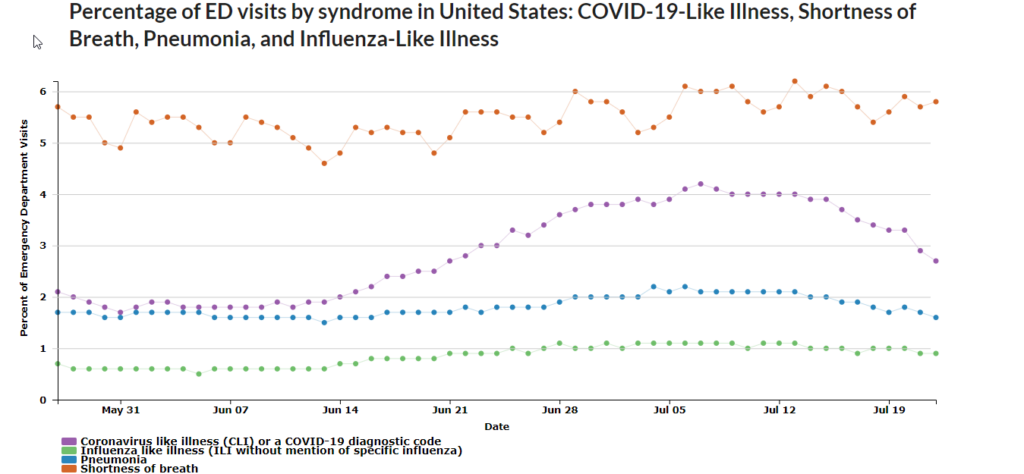 Test Numbers and Controls
Normally in fields that matter, when something is tested for, the exercise includes controls and/or standards.  Normally in certain studies that matter, roughly four or more respiratory viruses are tested for.  If you only look for one strain, you will only find that strain if any.
Normally in all precincts that matter, ED visits and related are the primary driver for additional tests if any.
Tests now appear to be in a mode that runs counter to the ED trending seen in the featured image.  Test curves are readily available to compare.

1551total visits,25visits today